Anonymous said: SSSSssuuurrreeee you're human. Just know, we got our eyes on you. o_o
Please believe me!!!! Pleaseee! ._.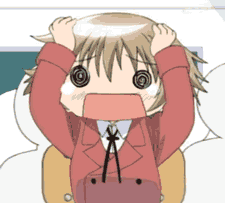 eeveeskirata said: Hey Senpai where your cloths on sale? Because they are about to be 100% Off!
Yeeeee hayyyy ;D I like it
Anonymous said: ok I'm going to call bullshit now, you cannot be this cute, and get cuter every dam time you post a selfie, either some black magic is going on here or you arn't human...
I'm human I promise!! I remember someone else was contemplating whether I was human or not lol…is this a common enough question?? lol
Anonymous said: How many corny pick up lines would be too many?
NEVER ENOUGH CORNY PICK-UP LINES :3
I wanna hear them all xD
Anonymous said: how many licks does it take to get to the center of a toostie roll pop? none because all we have to do is show it a picture of you and it melts away.
too smooth anon. ://P
I went to a local concert yesterday in this outfit :3 it's a different style from what I'm used to, but I like it :3 I was trying to follow the kpop style, with the hat and colors and stuff~ I love my Bad Girls hat <333
t7ku:
Song: 「誰か, 海を.」 (Dareka Umi Wo.)
Performed by: Aimer
Lyrics: Ichiko Aoba
Music - Arranged by: Yoko Kanno
(DefSTAR Records Inc.)
No Copyright Infringement intended.
Baby:

D-D-D

T.O.P:

D-Dad?

Baby:

DOOM DA DA DIVI DA DA DOOM DA DA DIVI DA DA DOOM DA DA DIVI DA DA DOOM Let's Go DOOM DA DA DIVI DA DADOOM DA DA DIVI DA DA DOOM DA DA DIVI DA DA DOOM Ye
eeveeskirata said: CUTE SENPAI <33333333333
^_______________^ stawp ♥
Cute Minnie Mouse necklace ^.^